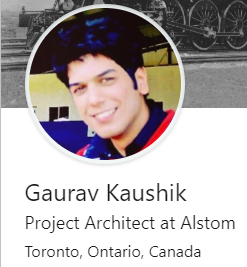 About 8 months ago I decided to apply for CMRP exam and quickly found out that there are not a lot of resources on what to expect from the exam. After having successfully cleared the exam on 13th May 2019, I decided I was going to do my part and provide as much information as possible so that others can benefit from it.
I work in rail transportation industry and have some exposure to reliability since all our systems have to meet a certain RAM figure to meet customer requirements. This was my primary motive to prepare for CMRP. Out of curiosity I also started reading the RAMS documents for each sub-system and for each component that we use in our industry, and I would say it did help me understand the whole purpose of Reliability and Maintainability. One major difference is that rail systems have to be available 99.9% of the time, whereas CMRP covers industries that do not typically require extremely high availability. The knowledge, however, is transferable.
These are all the resources I referred to:
I read this book about 4 times cover to cover. The book encompasses majority of the syllabus, however I would suggest that read it with the goal of trying to understand the subject and not with the goal of memorizing every word in that book. If I were to give a weightage, then this helped me get 40% of the questions right.
2. Videos in SMRP's library on all 5 pillars : 
These videos helped me understand the goal of all pillars and what CMRP expected me to know about each pillar. SMRP has done a great job in making their video library relevant. If I were to give a weightage, then this helped me get 10% of the questions right.
This was the best decision I took for preparing. The videos very clearly describe the purpose of every pillar. And the mock exam/quizzes were very important in identifying what the weak areas are. There are about 12 mock quizzes, each having 20 questions. The trick is to voraciously google all the topics/questions that you find in these mock exams and get yourself acquainted with those topics. It is, in my opinion, a must if you are preparing for the exam. If I were to give a weightage, then this helped me get 40% of the questions right.
This book helped me understand the difference between maintenance and reliability centered maintenance. If I were to give a weightage, then this helped me get 10% of the questions right.
All these along with some experience/exposure to reliability is, in my opinion, sufficient to clear the exam in one attempt.
What to expect from Exam
The exam had 110 multiple choice questions and you are given 150 minutes to complete them.
There were questions that were mathematical (for which you would need a basic non-programmable calculator). These were straightforward if you remember the formulae.
There were questions that were PdM/CBM based for which you need to know different technologies used in different industries. These questions can also get very technical and there is, unfortunately, no single source you can refer to. Read as much as you can about as many different CBM/PdM technologies.
Everything else was mostly from the book/3d-mds course/SMRP videos/and online reading that I did.
Overall, I would say that the exam was in no way easy to pass since there is no single source to prepare from. However, as long as you are not preparing to just pass the exam and to actually learn, then it should be okay.
Thanks, and apologize if this article doesn't answer all of your questions.